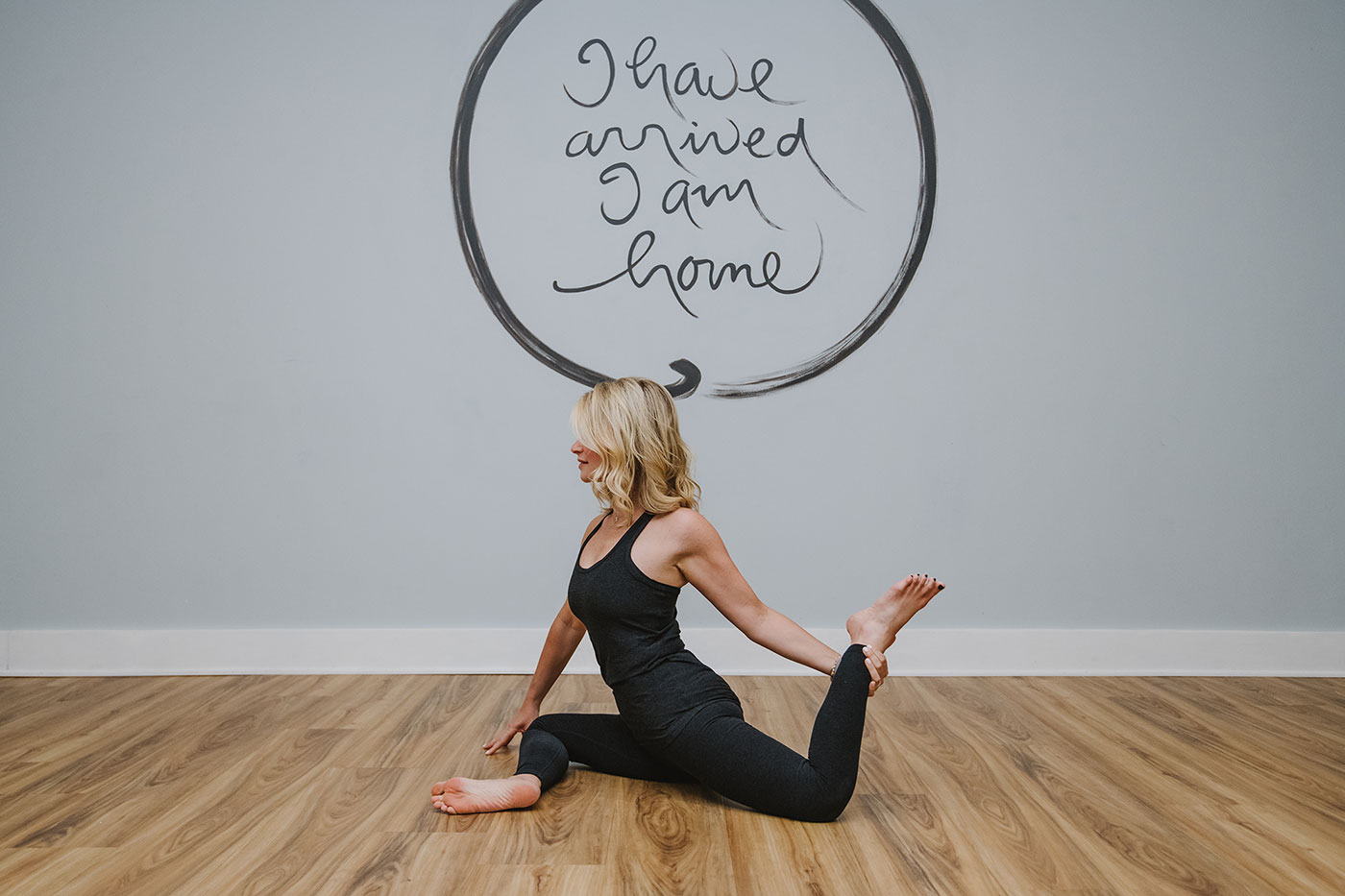 Our Studio
About the studio
Located in the heart of downtown Cranford, HOME offers two studio rooms.
Our heated studio room is equipped with infrared heating panels that allow you to enjoy hot yoga classes with the feeling of the sun's warmth on your skin, without any harmful UV rays. Unlike traditional heating systems that blow warm air into the room, infrared heat, similar to the sun, silently warms objects in a clean and healthful way leaving you feeling purified and energized.
Our second studio room is not heated, and features kids' yoga, prenatal yoga, postnatal/baby and me yoga, and yin yoga classes.
The benefits of infrared heat include:
Detoxification of heavy metals, BPA, PCBs, and other toxins
Lower blood pressure
Anti-aging and skin purification
Supports immune function
Muscle recovery and pain relief
Improved circulation
Supports cardiovascular health
Increased metabolism and weight loss
Click here for an article with science-backed research on the benefits of infrared heat
New Policies For In-Studio Classes
Register for class!
ALL monthly/yearly members will be given first chance to get into class by signing up 24 hours or more in advance. If you are not on a monthly/yearly membership, you can reserve class within 24 hours of class start time. Please do not sign up for in-person classes earlier than the 24 hours window.
No-Show/Late Cancellation Fees
You will be charged the price of a drop-in for a no-show OR if you cancel your class within 16 hours of the start time. No exceptions! Please be mindful of only taking a spot in class when you are certain you can attend!
Please be on time!
Teachers will be checking their classes in and will arrive 15 minutes before the class starts. Please arrive no earlier than this time. The door will be locked once the class begins, so please arrive on time!
What We're Doing to Keep You Safe!
We're covering all the bases to ensure you feel safe & comfortable back at HOME!
A professional cleaning service has been scheduled regularly.
Our air-filtration system will be operating between each class. Our air purifier will be running during class.
We will be decreasing the heat in our studio by a few degrees for the time being.
Hand sanitizer will be readily available.
High touch surfaces will be regularly sanitized.
We will be operating at 50% capacity as in alignment with CDC guidelines.
We will not be using physical assists in class for the time being.
Please bring your own equipment.
Please bring whatever you need for class. Blocks, straps, mats, and towels will not be available to borrow. We have new and used props available to be purchased at the studio. Email us to purchase today!
Please wear a mask.
Per state mandate, masks must be worn at all times over your nose and mouth.
Following class, we ask that you exit the building wearing your mask.
You are more than welcome to socialize in front of our studio!
This will give our staff adequate time to clean the studio in between classes.