YogaKids (Ages 6-10) 6 week series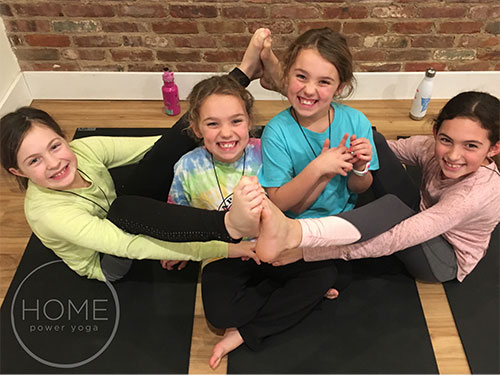 Dates: Mondays, September 16 - October 28 (No class Sept 30) Time: 4:00 - 5:00 PM Who: Kids ages 6 - 10
The YogaKids program isn't just about teaching kids yoga. These classes will empower your children -- to learn, to cope, and to be healthy and happy. We will explore yoga poses while integrating math, language and reading, ecology, teamwork, communication and much more. YogaKids' educational and fun lesson plans will have long-lasting benefits for kids both in and out of the yoga studio.
Lessons are geared towards 1st-4th graders and will focus on healthy living, understanding feelings, current and seasonal events. Children will leave class feeling physically and mentally strong and empowered.
Instructor: Shannon McGuire, YogaKids Instructor
Shannon, a Cranford native, began practicing yoga in 2009 after experiencing a life changing event. She was encouraged to try yoga and meditation to help her achieve balance, both physically and mentally. After her first class, she was hooked. Yoga helps her strengthen her brain and body during times of challenge and change. Shannon wanted her children to experience the same enlightenment and introduced yoga to her oldest daughter at the age of two. After the birth of her third child in 2017, she decided to become a certified YogaKids instructor. Shannon also recently completed HOME power yoga's first 200-hr teacher training program! She is THRILLED to share her purpose and passion with the YogaKids program at HOME, a space filled with love, compassion and acceptance.
Cost: $100 for 6 week series, or $20 drop-in - Click here to enroll