Yogi Warriors (ages 4-6 years old) 8 week series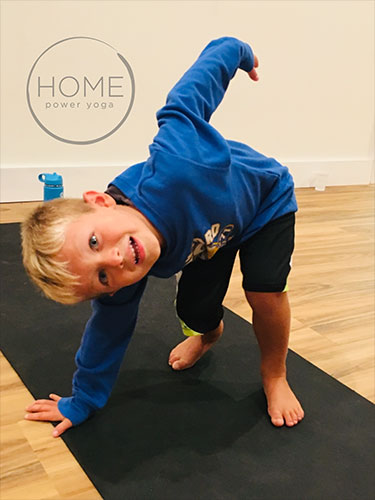 Dates: Saturdays, April 27 - June 22 (No class May 25) Time: 10:30 - 11:30 AM Who: Kids 4 - 6 years old
Yogi Warriors is an active class that allows kids to work on their strength, balance and focus through fun mindful activities. Kids will explore power poses that promote self-expression and enhance their inner-strength.
Warriors will be empowered to connect with their breathe through movement & relaxation techniques.
Young Yogis will awaken their inner warrior!
Instructor: Toni-Ann Capece, MSW
Toni-Ann Capece, MSW, earned a Master's degree in Social Work from Rutgers University. Much of Toni-Ann's professional experience has been at Rutgers School of Social Work, dedicated to managing various training initiatives for professionals working for both, NJ's Department of Children & Families and NJ Human Services. Toni-Ann also enjoys providing mindfulness techniques to employees at Rutgers University.
Toni-Ann completed a 200-Hour Yoga Teacher Training with a specialization in Yoga for Children. She found yoga as a young adult as a way to further her love for fitness and became connected with the positive mental effects it has to offer. Toni-Ann enjoys teaching the philosophy of yoga through the lens of her social work profession to provide a holistic approach that will stimulate personal growth.
Toni-Ann believes in yoga as a lifestyle change that promotes self-care and mental wellness. She is so grateful to share her teachings with young people in our community to promote healthy living.
Cost: $135 per child for a 8 week session, or $20 for a drop-in - Click here to enroll